Please keep the protective film adhered to the clear bubble until completing the final step of installation.
---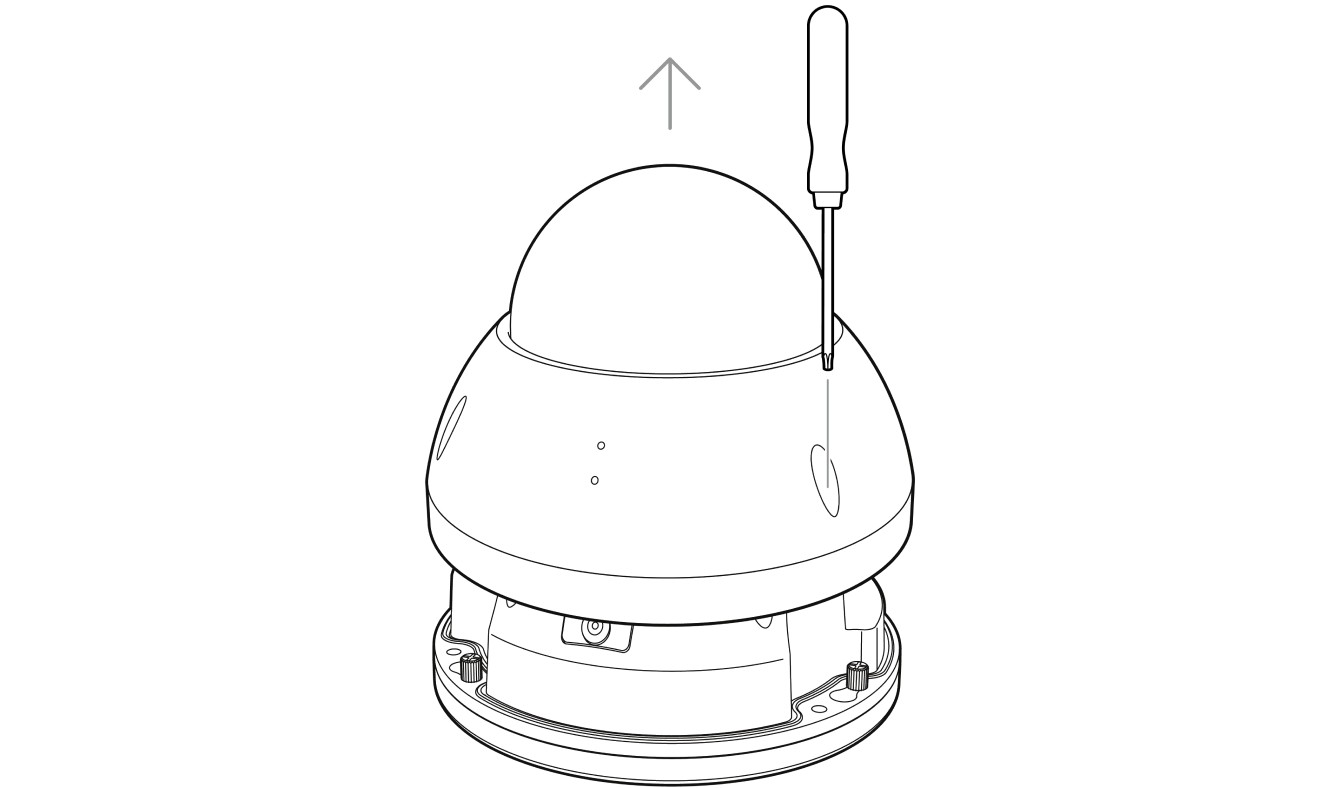 Use the provided T10 Security Torx security screwdriver to loosen the screws and lift the cover.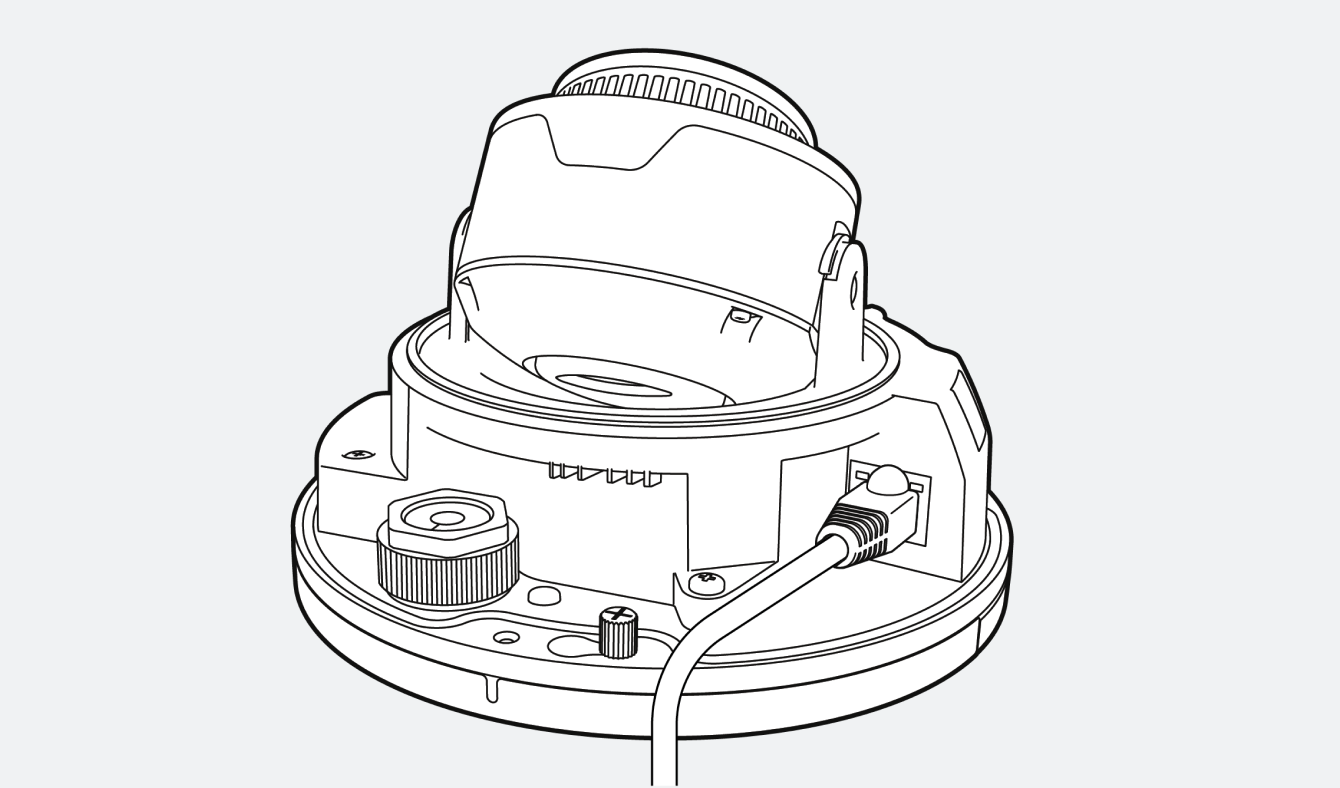 Insert the Ethernet cable into Ethernet port.
Connect the camera to an 802.3af/at Power over Ethernet port on your network. An orange LED on the camera's Ethernet port will indicate that it is powered and booting up. A green LED on the Ethernet port will indicate the camera is active.

Scan QR code on camera base
For easy registration and setup, scan the QR-code on the product.If you prefer to manually register your product, please proceed to: verkada.com/start.
---
Please note:
To reduce potential safety issues, only use the PoE adapter provided with the product, a replacement PoE adapter provided by Verkada, or a PoE adapter purchased as an accessory from Verkada.
---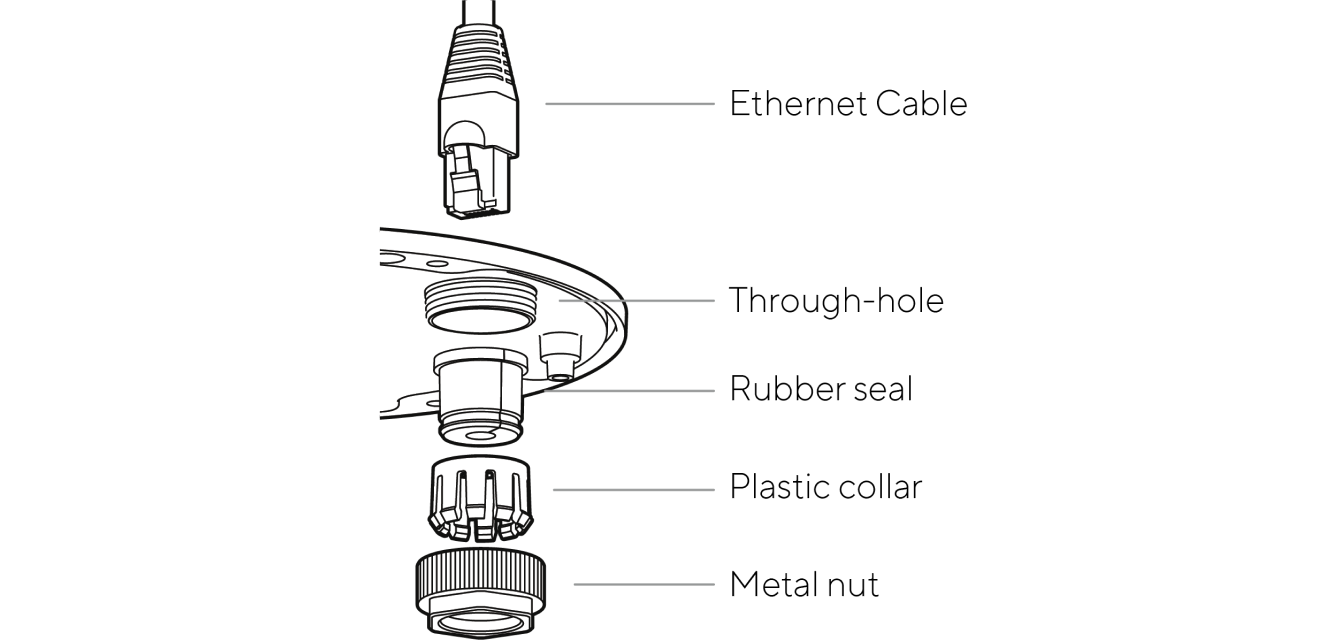 To seal the Ethernet cable, disassemble the cable gland and feed the Ethernet cable through the baseplate through-hole.
---
1. Place the rubber seal around the cable. Push the plastic collar firmly over the rubber seal until it snaps into position.

2. Firmly insert the seal and collar assembly into the pass-through until it is secured in position.

3. Place the metal nut over the rubber seal and engage the threads on the pass-through.

4. Gently tighten down the metal nut by hand. You should still be able to move the cable back and forth through the gland, but have enough resistance for it to remain in place.
---

Gently pull the cable through the through-hole so it has some slack, but will not interfere with the top cover.

Firmly tighten using the provided Cable gland wrench.

Pulling the Ethernet cable too tight will strain the cable which may impact data performance.

Too much slack in the Ethernet cable may create top cover installation issues.
---
For detailed installation instructions, visit www.verkada.com/support.